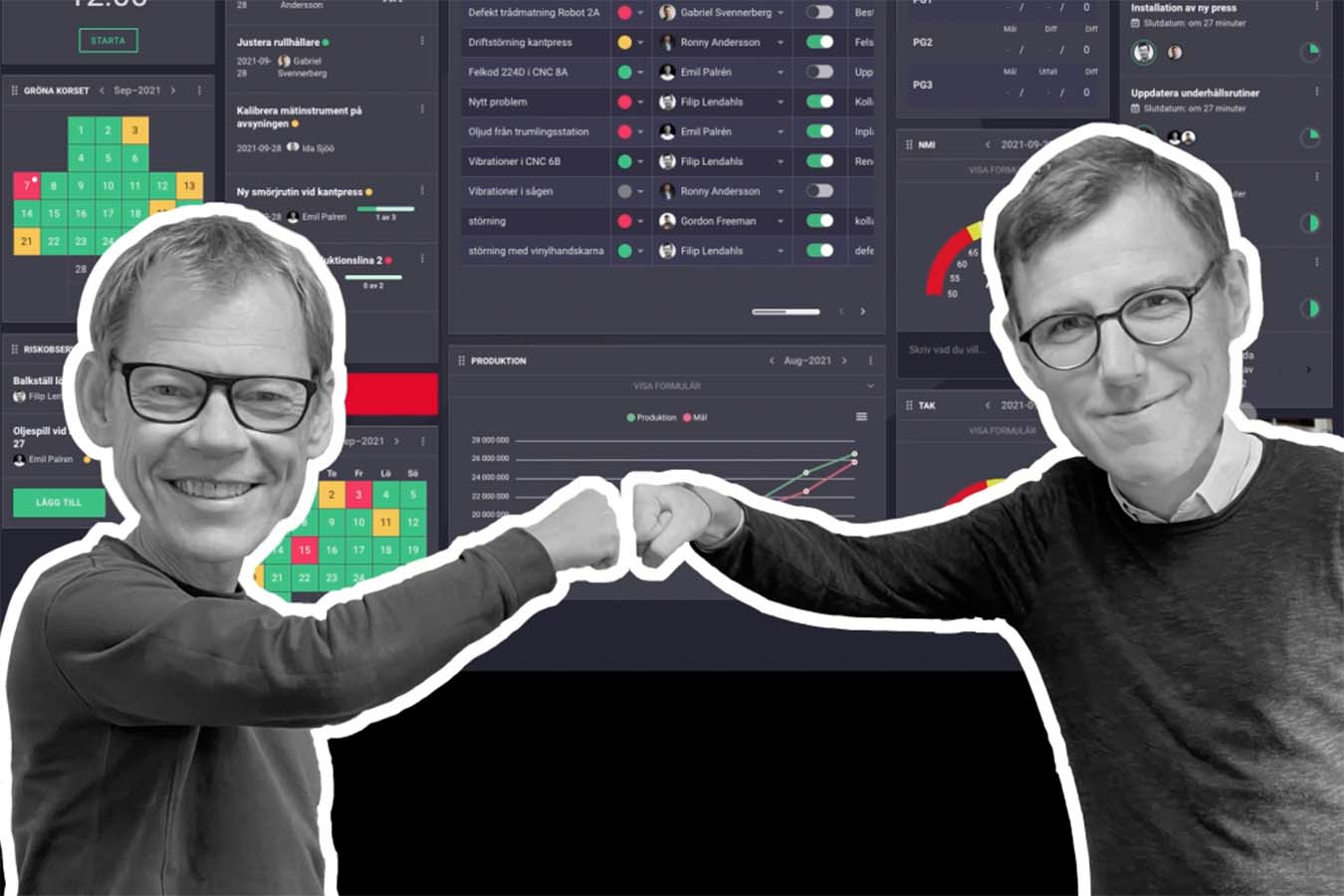 "Together we've developed a fully integrated solution enabling interactive and engaging pulse meetings. This solution makes sure you and your team can easily understand targets, key performance indicators, deviations and execute improvement work with automatic traceability. The solution has been developed together with Boards on Fire. Easily convert losses and waste identified with RS Production into sustainable and profitable factory improvements," says Mikael Persson, CEO of Good Solutions

Mats Ekenstam, Boards on Fire CEO, continues: "With the standardized and fully integrated solution with Boards on Fire and RS Production, customers get access to a unique and leading solution to completely digitize decision-making in a way that increases participation and commitment among all employees. Our first joint customers are already underway".

The combination of RS Production and Boards on Fire means that factories get a complete solution to:
visualize production data in real-time,
identify production losses,
make pulse meetings and improvement work interactive and traceable,
ensure best practice use.
The solution means that factories easily can make improvements based on production facts and automatically get traceability of key performance indicators and activities. All in all, factories can stop using handwritten whiteboards, tape on printouts, and do manual Excel data logging in pulse meetings and decision-making. Instead, you can manage all relevant data and tasks using a neat user-friendly interface that makes it easy to make fact-based decisions and implement identified improvements.

Make sure to visit goodsolutions.se/boards-on-fire for more details about how your factory can benefit from RS Production and Boards on Fire.
Learn more about Boards on Fire on boardsonfire.com