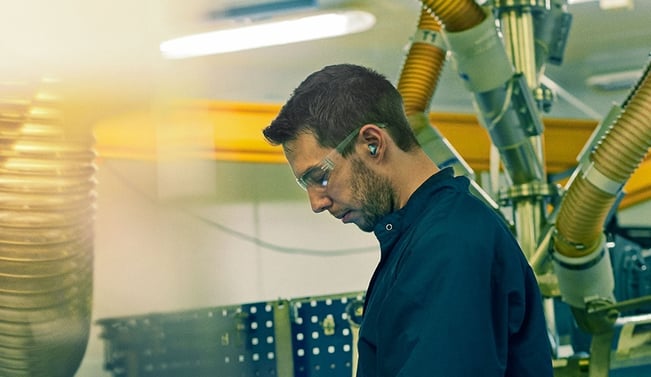 Quant offers solutions in industrial maintenance to customers worldwide. The offer is to efficiently manage the customer's maintenance-related work, ensure that the machines work, optimize productivity and costs, and ensure it is clean and safe at the workplace. As part of Quant's comprehensive offering, Good Solutions now joins as specialists in digitalizing OEE measurements.
A thorough market analysis was made before Quant finally decided for Good Solutions as a new partner. Through a combination of different evaluation factors, closer to 40 potential suppliers of OEE systems were audited. The list was reduced based on price, system capability and company agility. Eventually, it became clear that Good Solutions was the best-suited partner.
– One of the most important key figures in Quant's cooperation with customers is productivity. But to improve something, one must also be able to measure it, and to succeed you need a reliable measurement system. That's where Good Solutions came into the picture, says Peter Szalma, Product Manager for Quant's OEE offer.
The perpetual issue in the industry is how to increase the productivity of the customer, as well as lowering the cost per unit produced. And just like Quant, Good Solutions delivers a complete concept, always aiming for optimal product and impact for the customer.
- We handle the maintenance work needed with management, services, support and spare parts. It is always a complete concept. With Good Solutions we have found a partner that also understands the importance of the process as a whole. I am convinced that we will continue to improve customer production in the future, and in a safe way optimize costs and OEE, says Olof Hedin, CDO at Quant.