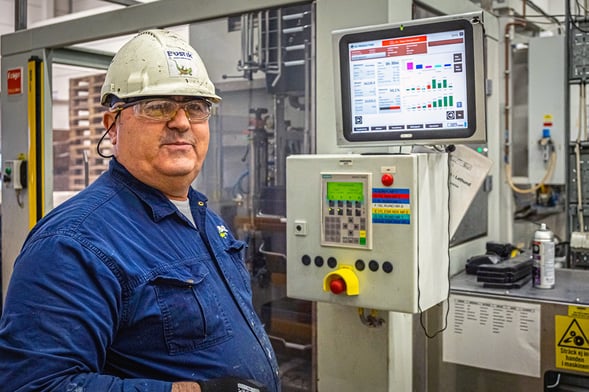 "We could deliver a 70% changeover time reduction by using high-quality production data from RS Production. We have maintained our improved changeover time by continuously measuring and triggering digital checklists based on production events using RS Production," says Claes Lindblom, Six Sigma Greenbelt and Production planner at Bostik Helsingborg.
Bostik, an Arkema company, is a world-class leader in sealing and bonding technologies, producing smart adhesive solutions for industries and consumers. The group employs 20 000 people in 55 countries.
Bostik needed to increase the total tonnage output of adhesive and reduce overtime work and expensive weekend shifts. A tough challenge for sure.
Bostik reduced filling machine resetting time by 70% using RS Production. The resetting time reduction resulted in an increase in total tonnage output for the factory.
Key results for Bostik:
Increased total tonnage output.
Improved OEE by 40%.
Reduced filling machine changeover time by 70%.
Minimized overtime work and weekend shifts.
Bostik's factory in Helsingborg now serves as inspiration for others. The learnings are being shared throughout the group's factories to enable more Bostik sites to realize the same results.