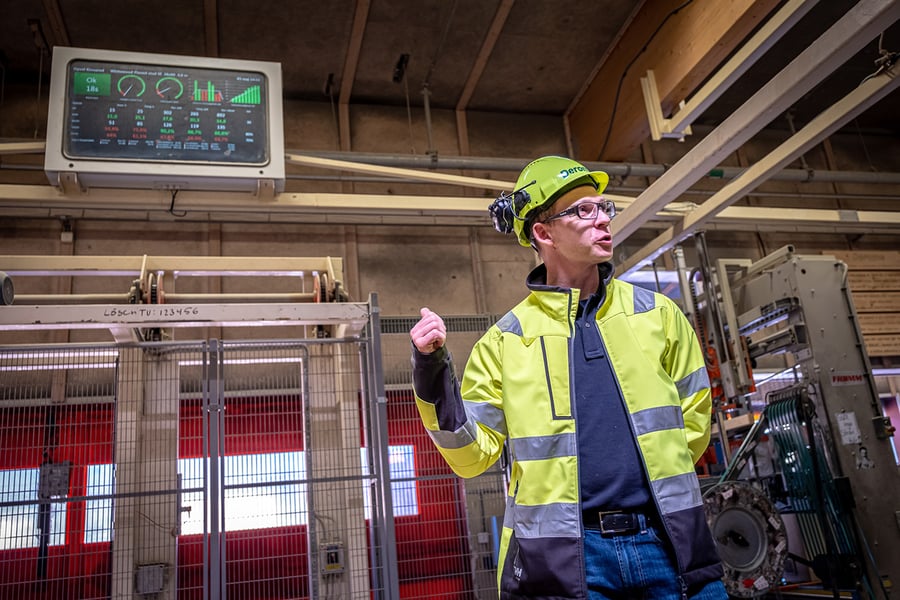 Derome's Factory in Kinnared could increase OEE by 10% in just six months by working closely together as a team and basing decisions on facts from RS Production.

"It's a great result for a sawmill with a yearly capacity of 160 000 m3 to deliver more than 250 additional truckloads of finished goods every year due to our improved efficiency," Elias Brag explains.

The factory in Kinnared is now doubling capacity, building an entirely new sawmill.

Elias continues: "RS Production is an integral part of our way of working and supporting our future growth. In our current production and our new factory. We're making improvements continuously to get even more value out of the solution".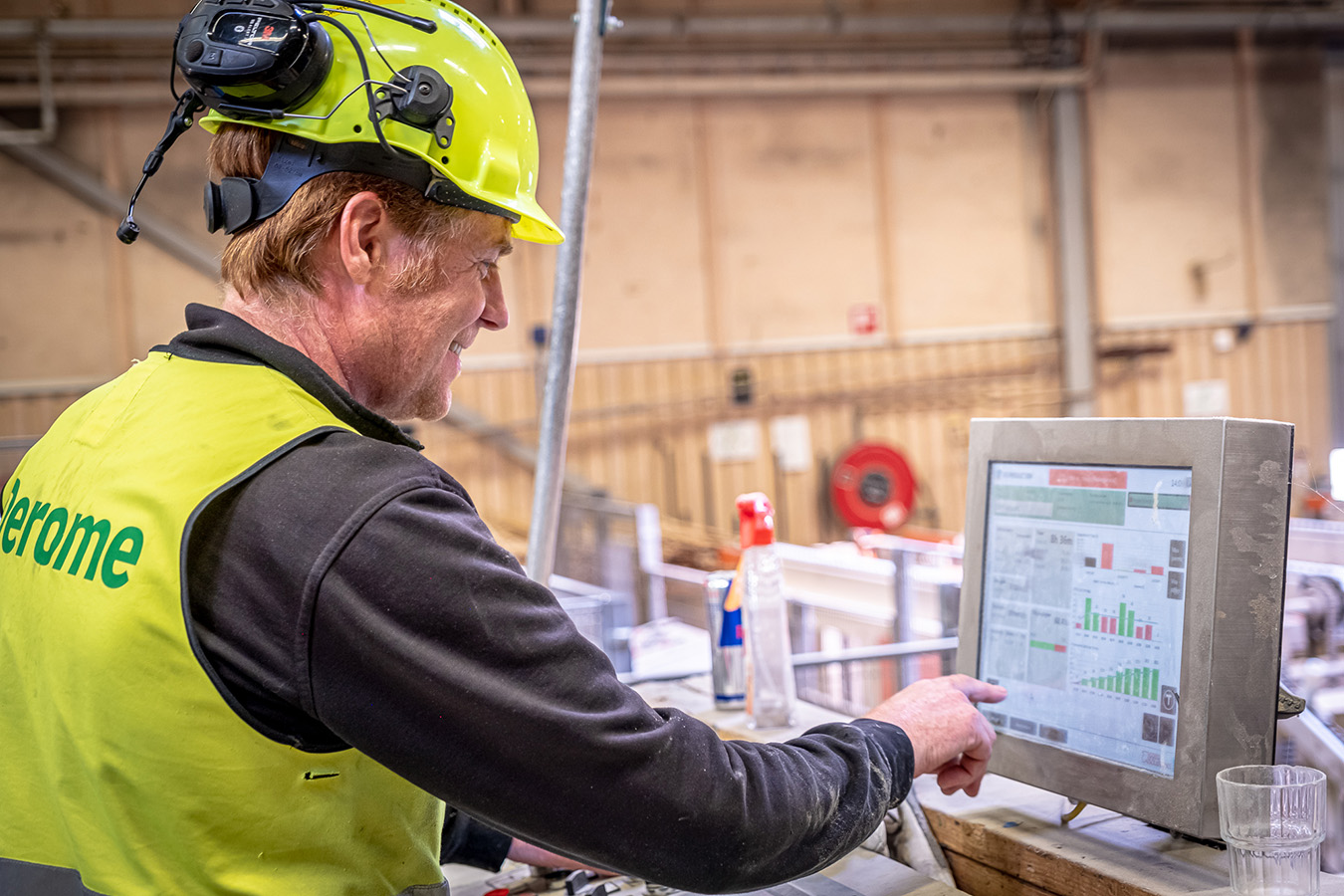 Please read the whole story about Derome Timber on our web.