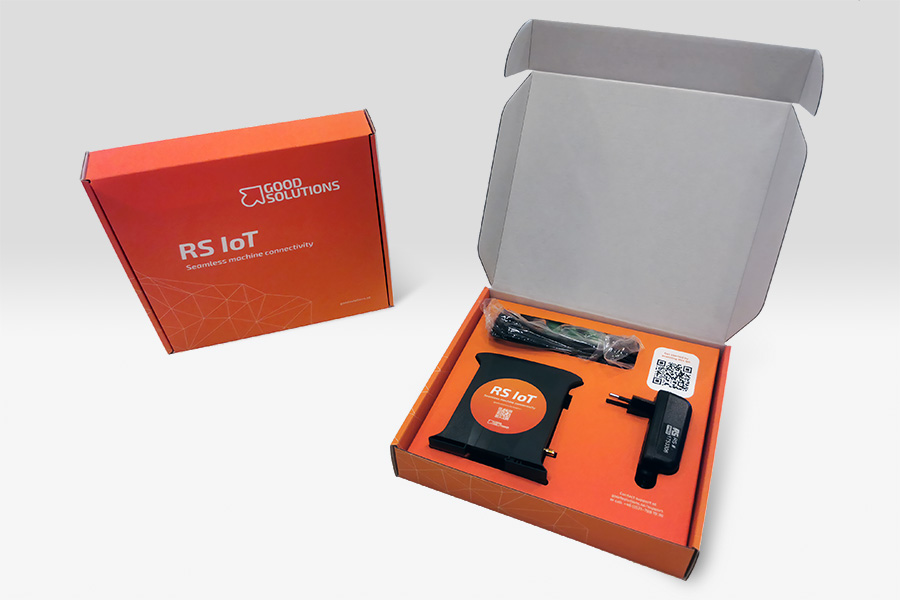 "Our new machine connectivity hardware, RS IoT, provides unmatched ease of use for connecting any machinery to RS Production. Using your smartphone, you can connect this box to RS Production cloud in less than a minute using its 4G network," says David Lyckelid, Enterprise Architect at Good Solutions.
RS IoT provides groundbreaking seamless machine connectivity. The hardware has been developed based on Good Solution's 20 years of experience integrating industrial machinery with RS Production software.
The RS IoT hardware has been tested and proven at several customer sites and in various production processes during its development to ensure ruggedness and stability.
Using a smartphone, RS IoT is configured in a minute or less and automatically connects to your RS Production cloud installation wirelessly using its built-in industrial 4G connectivity.
Equipped with two digital 24VDC input channels, you can connect up to 8 machines to each RS IoT box.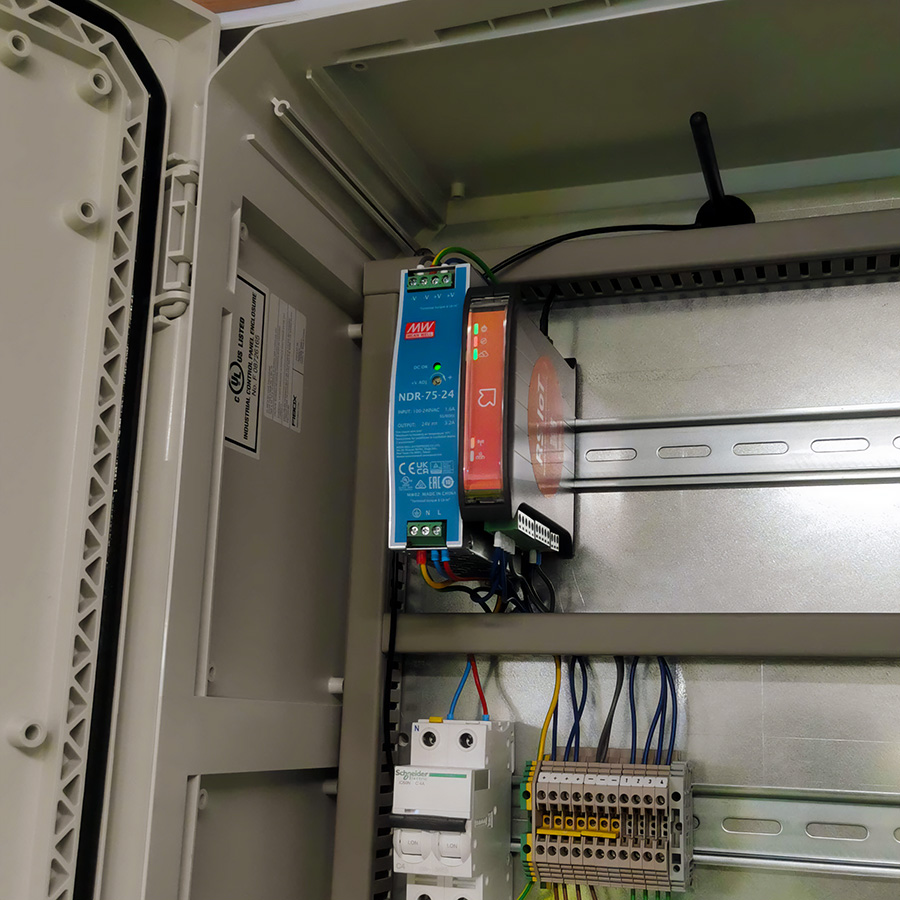 RS IoT benefits:
Automatically and securely connects to RS Production cloud using built-in 4G industrial-grade connectivity.
No requirement for local network or Wi-Fi access.
Connect up to 8 machines to each box.
Receive upgrades and improvements to your RS IoT box automatically.
Proven in a wide range of production processes.


Book a free 30-minute online meeting to learn more
To learn more about RS IoT and RS Production, please book a free 30-minute online meeting with one of our experts using here.